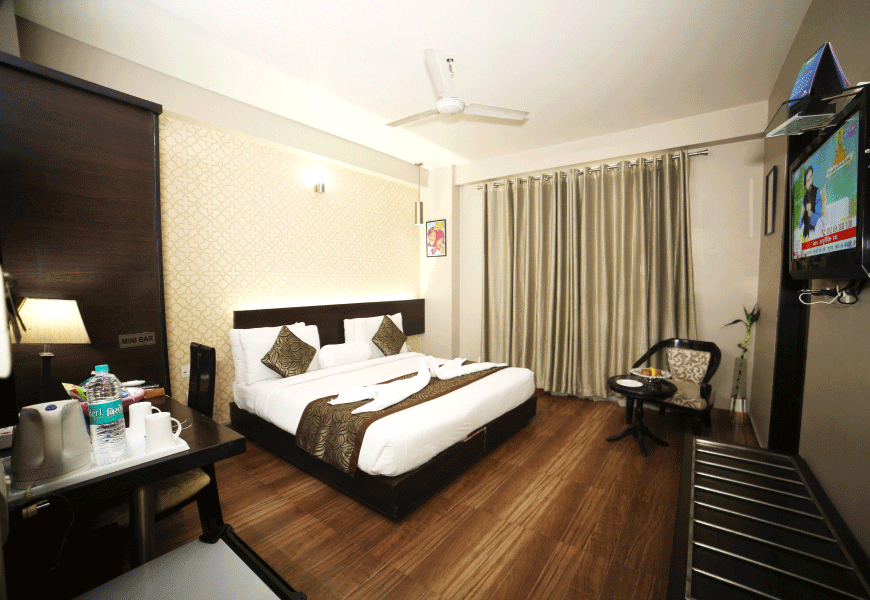 Deluxe room
The rooms give an enriching experience to the eyes. Cleanliness is our main objective. All rooms are fully air-conditioned, equipped with every modern amenity. Relish a royal era here. The vibrant colours of the interiors add to a regal ambience with the primary aim to make guests feel at home. Wallpaper and curtains lend a rich feel to the aura of the room.
Bed: 1 double bed
Max: 2 people
Availability: available
Room size: 32mp
---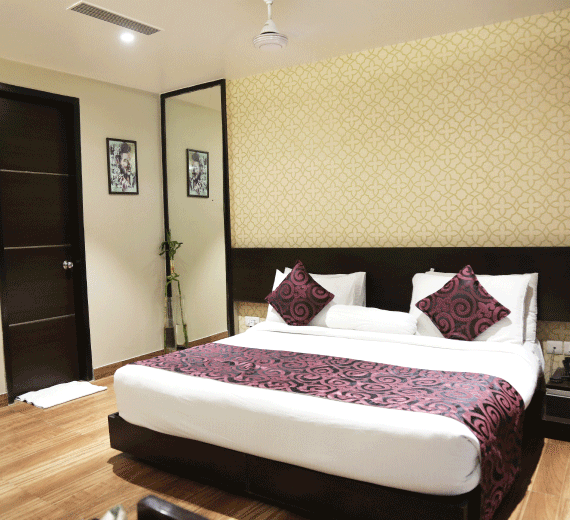 Suit room
Soothing to the eyes and senses, these rooms are meant for those who like their space well defined. The rooms are well designed to cater to your comfort and needs and are packed with features to make your stay a memorable one. Rooms are a perfect blend of luxury, comfort and style designed to play host to the extended hostage to make guests as comfortable as possible.
Bed: 1 double bed
Max: 2 people
Availability: available
Room size: 32mp